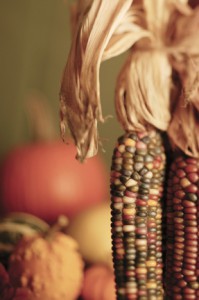 Welcome to the new blog spot for The Columbus Team at Keller Williams Capital Partners Realty. We know Columbus! Thanks for reading and please let us know if there is anything you want to know about Columbus Real Estate, Real Estate in general or an event you want to know more about or even promote. We'll do our best to share our knowledge and help keep you informed.
Fall has arrived and if you're like me, a life-long Columbus resident, we welcome the change of seasons with an unspoken excitement for cool evenings with friends on the porch, Mother Nature's gift of color and all the exceptional fresh veggies that come to the table quicker than we can eat their bounty! (Actually, there are countless more reasons to love the Fall Season, but this is just a start.) One can smell the familiar scent of the illustrious urban fire pit as we take advantage of our sacrificed trees and branches while we review our day, contemplate our future and enjoy our blessings. On the flip side, we know what is coming next…. As the seasons shift we'll experience Darkness by 5 PM, icy car window's to scrape in the morning and a general slow down as we hunker down for the coming winter, but enough about that!
Let's celebrate the season and fall in love with our city again! Here's a short list of fun fall activities to take advantage of in Central Ohio before Old Man Winter takes hold:
1. Circle S Farms: Kids can play in a barn full of hay, take a hay ride to the pumpkin field and enjoy a taste of the country.
2.Wexner Center for the Arts: Make sure to see the latest and greatest exhibits.
3.Circleville Pumpkin Show:  If you haven't been, this is a great small town slice of Americana full of treats, crafts and Pumpkins!
4.Boo at the Zoo: Check the Columbus Zoo website for times through October for family friendly fun at our very own world class Columbus Zoo & Aquarium!
5.Ohio's Haunted Houses: We've got all the up to date info for you on our Columbus Haunted Houses page.
6.COSI: COSI is always enjoying new exhibits and beginning in October, "Sesame Street Presents: The Body" will launch a new interactive exhibit. Check out the annual membershipfor great savings. If you go a couple of times in a year, it's well worth the cost of the membership.
7.Renaissance Festival: The annual Renaissance Festival is in full motion for the season with loads of entertainment, food and jolly good times in the spirit of 16th Century England during the reign of Queen Elizabeth I on 30 acre historical replication of a village in Harveysburg, Ohio. Get your turkey legs here!
8.OSU Football: Easy entertainment during the home games can be found everywhere you look, but most especially along Lane Ave. bordering the north side of the University. Go Bucks!
We are so fortunate to live in Columbus, a dynamic hub nestled in Central Ohio with so many outlets for culture and arts, sporting events, amazing restaurants and world class libraries and parks. Enjoy!